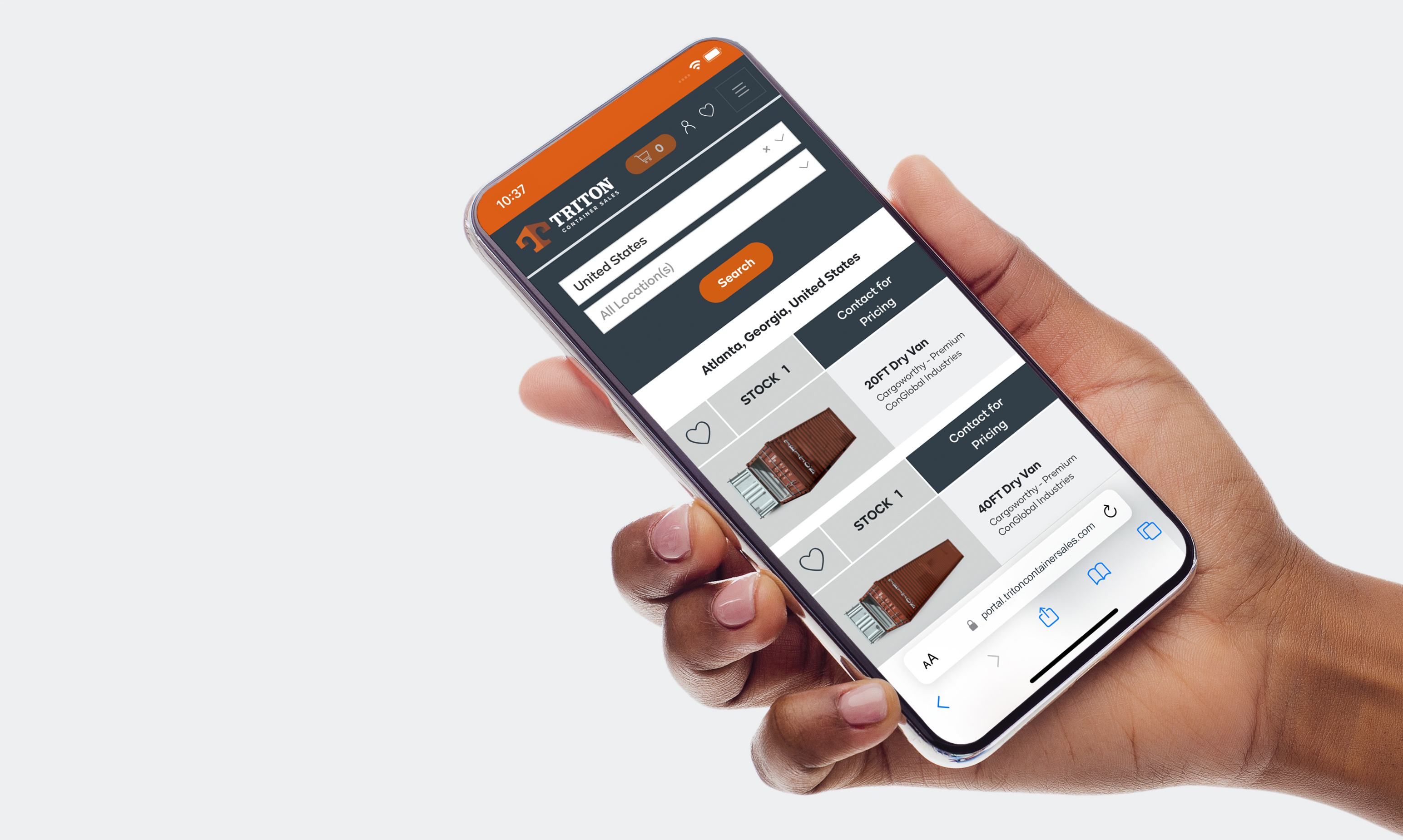 The new Triton Portal features a sleeker, more modern design, improved user journey, and enhanced functionality. Additionally, the new version provides easier access to real-time information to help enable our customers to view and book inventory via their computer, mobile, or tablet.
Our primary aim was to enhance the experience of our users and provide them with faster access to view key data, including active releases, the number of units remaining to be picked up, the expiration dates of releases, unit numbers, and dates out gated combined with the easy access and print of invoices.
Our Director of Digital Marketing, Sean Bell, said "Our sales portal has been redesigned, so it is more straightforward to use and navigate, with a clearer structure for a more streamlined experience. We have also developed a consistent set of product images, a new color palette, and clearer iconography alongside many other assets as part of our new Triton branding. Our team has been working hard on this project for months, and we are excited to roll out the new Triton Portal together with our new branding across all our collateral. We can't wait to share the efforts of our hard work with our customers."
We sincerely hope you enjoy the new, improved Triton Portal and all that it has to offer.
If you are already registered for the Triton Portal click here to login.
If you are an existing customer and would like access to the portal, please complete the following form.
tools.tritoncontainer.com/tritoncontainer/myProfile/register?portal=true
If you are an existing customer and have lost your password, please click here:
tools.tritoncontainer.com/tritoncontainer/login/forgotPassword
If you are not a Triton sale or lease customer, please call or email your local office for assistance.