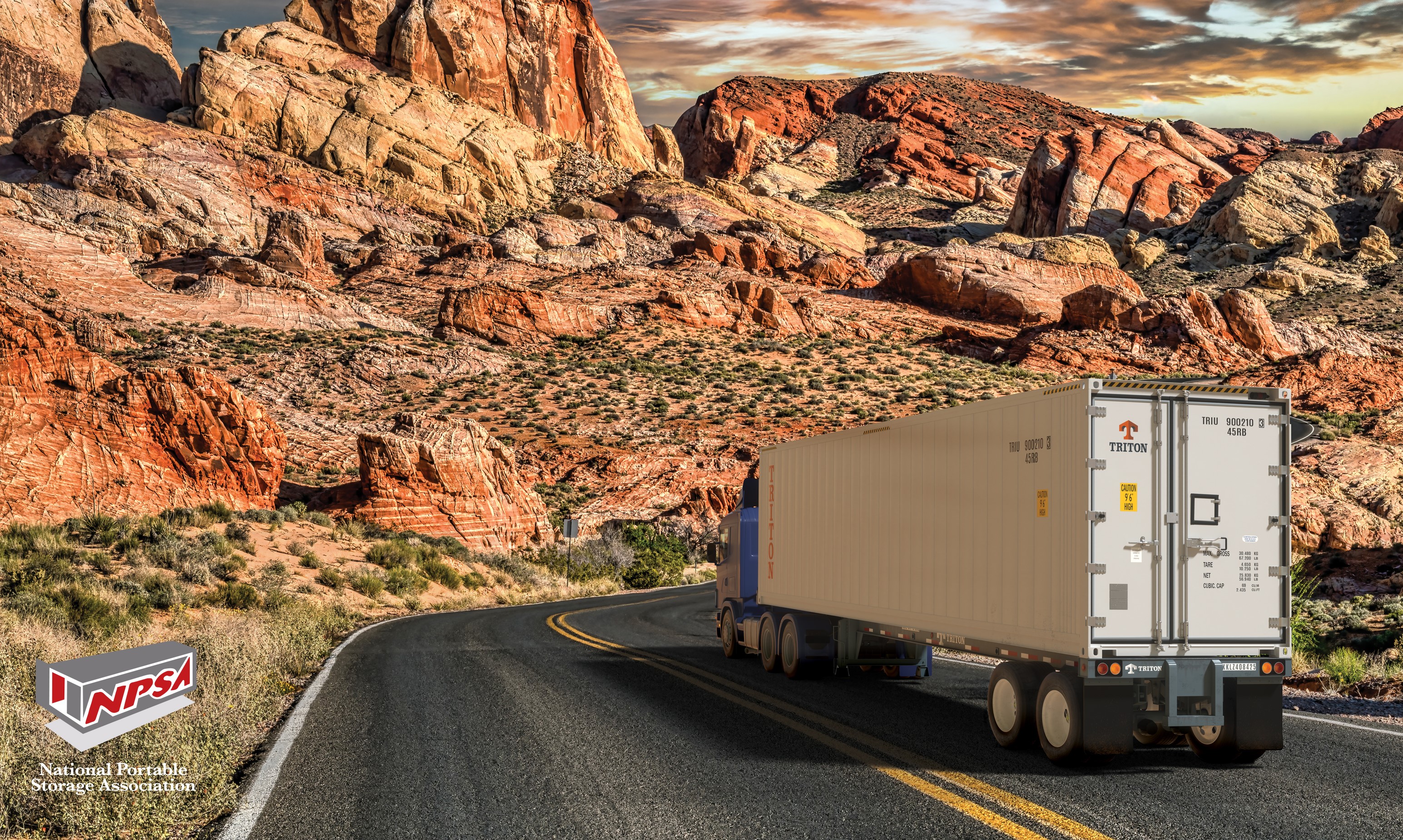 Triton is proud to be named this year's Double Platinum Sponsor of the National Portable Storage Association's (NPSA) 2023 Conference and Trade Show being held between April 2nd and 4th at the Mirage Hotel and Convention Center in Las Vegas.
Triton's friendly team will be on hand in booth 1431 for the three-day event in an effort to meet new NPSA members and further develop valued relationships with customers. Hundreds of NPSA members and other attendees will gather at the 2023 Conference and Trade Show to participate in industry talks, meet with vendors, network face-to-face and attend educational sessions about the portable storage industry.
"As one of the NPSA's founding members over twenty years ago, Triton has always believed in NPSA's critical mission and viewed the opportunity to sponsor and participate in the annual portable storage trade show and conference as great way to build and maintain strong connections with our customers and showcase our brand. The event provides excellent educational, networking and business development opportunities for both vendors and regular members alike," said Sam Hagan, VP of TCS North and South America
The NPSA is a member driven non-profit trade association whose regular members represent the heart of the United States portable storage industry. Together, they make it their mission to advance the portable storage sector through networking, education, marketing, and advocacy. In addition, the NPSA constantly strives to help increase business and reduce expenses for industry players.
Triton is also proud to be partnering with the NPSA as a double platinum sponsor to present the 2023 Conference and Trade Show After-Party. NPSA members, customers and guests are all invited to join us for a night of comedy and classic rock after a productive day of industry talks, educational sessions and networking. Please contact your attending Triton Sales Manager for more details.
The keynote speaker at this years' NPSA 2023 Conference and Trade Show will be Pete Warhurst, founder of PODS, a portable moving and storage solutions leader for nearly 25 years. He will discuss the founding of the well-known portable storage company and share what it takes to innovate, transform and disrupt industries.
The Triton Container Sales team will be stationed at booth 1431. Do not hesitate to contact one of our friendly team members below to schedule an appointment and discuss your portable storage needs. With Triton's extensive container fleet of over 7 million TEU and flexible financing options, there is a good chance we will have the right solution. Keep an eye out for Triton's booth; you will be in for a surprise! Hope to see you in Vegas!
TRITON CONTACTS ATTENDING:
Gareth Weir, Kevin Valentine, Sam Hagan, Alasdair Voisey, Sean Bell, Pete Avanzato, Barry Lowth, Cathy Carson, Drew Guay and JC Angulo
Please contact your Triton Sales Manager to set up a meeting, or contact us here
OPENING TIMES FOR THE TRITON BOOTH:
Sunday 02 April
2:00pm – 6:00pm
Monday 03 April
7:30am – 4:30pm
Tuesday 04 April
7:30am – 1:30pm
CONFERENCE ADDRESS:
The Mirage
3400 S Las Vegas Blvd
Las Vegas, NV, 89109
United States
https://www.hardrockhotelcasinolasvegas.com/
For more information, please visit the official NPSA website:
https://npsa.org/