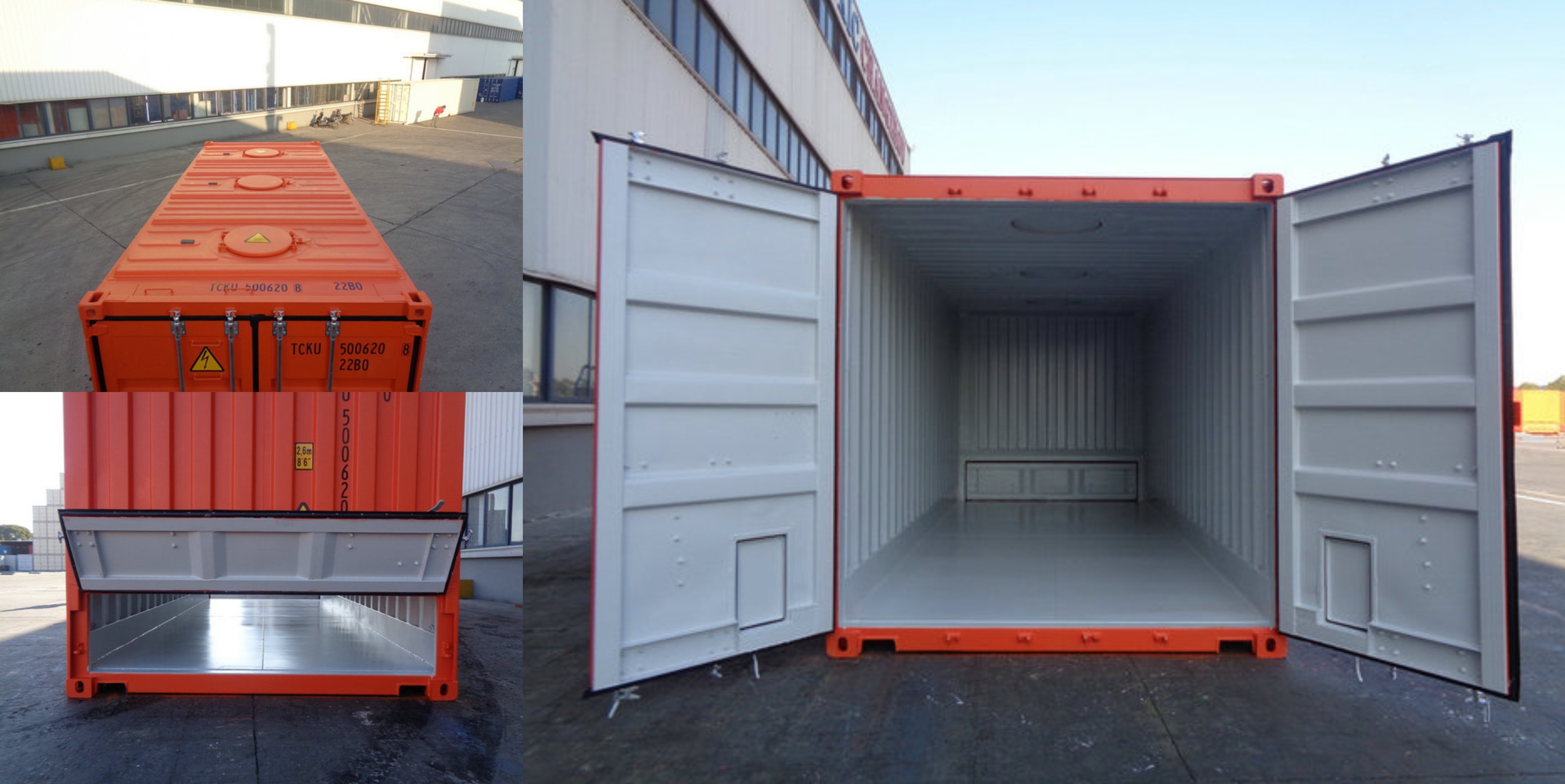 In an effort to better serve customers who work within the dry bulk cargo sectors including the mining and agriculture industries, Triton is introducing a new container available for straight sale.
Triton's design team has carefully crafted a modified version of the Dry 20ft Container to provide easier loading and unloading capabilities. Each unit is equipped with special hatches across the container. Operators can use the top hatch to load, pouring dry bulk commodities into the container. Once the unit has then been transported to its destination, the rear hatch can be used to unload the product safely and efficiently while the front hatches provide ventilation. It is an ideal design for maximizing the loading and transporting of coals, ores, grains, coffee beans, and more.
"Free flowing dry bulk commodities can have very specific load and discharge parameters to create operational efficiencies. We set out to look for a solution to help our customers further develop the operational benefits and to expand their current cargo capacities where possible, these new units are a great fit for that", said Aaron Cox, VP of Americas.
Triton is now taking special orders for the 20ft Dry Bulk Containers. If you transport high volumes of bulk cargo, these specially designed boxes could benefit your business. Contact your local friendly Triton Manager to learn more.